Double cleansing is a method of cleansing for best result in removing grimes and dirts on your skin, Koreans use. This includes an oil-based int he first step which melts SPF, oil-based dirts and pollutants and followed by a waterbased cleanser to cleanse the remaining dirts such as sweat.
This is usually done in the evening routine but can also be in the morning if you wish. After your double cleanse, you skin is already a perfect canvas for your skincare routine and eventually your make- up.
Start your double cleanse with Heimish All Clean Balm - a multi-tasking cleansing balm which contains natural aroma oil for easier, faster and perfect cleansing on make-up without irritation.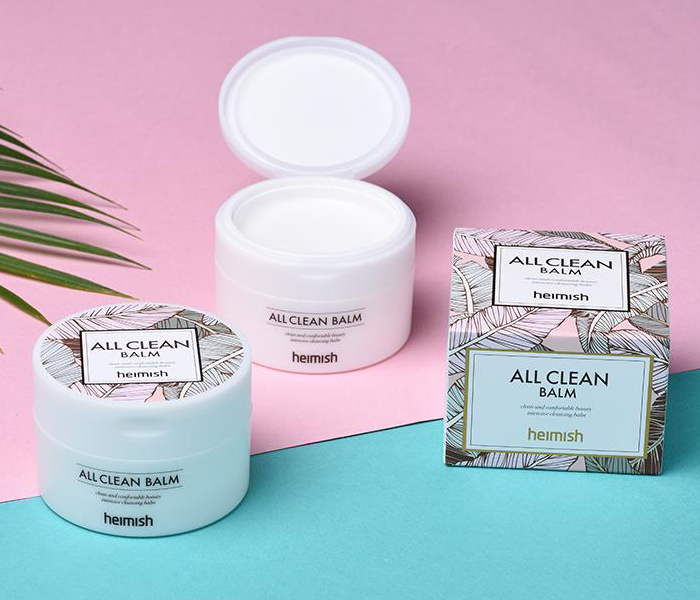 Benefits:
Balm-like texture changes to an oil cleanser upon contact with water to remove thick makeup without irritating or dehydrating skin.

Hypoallergenic ingredients, including shea butter and citrus, botanical and white flower extracts, make it suitable for sensitive skin.
Shop the Heimish All Cleansing Balm
---
Then follow with water-based cleanser.
One cult favorite brand Corsx Low pH Good Morning Gel Cleanser , is something to look into. This is so mild and has a low pH closes to your body, 5.5. It means it is not drying and not stripping your natural oils when washing.
Cosrx Low pH Good Morning Gel Cleanser, as reviewed by my favorite K-beauty skincare esthetician Ms Charlotte Cho, based in New York and founder of SokoGlam, this cleanser has an amazing ingredients such as saccharomyces ferment, a ferment yeast that is also found in the Missha First Treatment Essence and is partly responsible for the bright and glowy look after.
Tea tree leaf oil that soothes and a great antiseptic. Tea tree heals breakouts.
Betaine Salicylate is a natural chemical exfoliant that clears clogged pores and prevents dirts to accumulate and sloughs off dead skin.
The gel texture turns into a foamy cleanser when applied. As the skincare junkies say, a little goes a long way!
Benefits
It effectively removes excess oils from and dead skin.

It contains natural BHA and tea tree oil to refine skin texture.

It leaves skin moist and no-tight feeling.

Not drying water-based was gel and gives a lot of foam
Shop the Cosrx Low Ph Morning Gel Cleanser