Korean toners are a game changer in the skincare routine. From exfoliating solutions to hydrating formula's.
In the west, toners are still seen as "nonessential" in skincare routine, (at least to the community I am exposed). This shows that Western beauty culture has a different approach in skincare.
Before I am a K-beauty convert, I use my toner as a second cleansing after a facial soap (yes,I use bar soaps before????), until I discovered Korean toners. It is really surprising and an eye opener what can toners do. Korean toners are formulated with a purpose and formulated to target skin problems like hydrating dry skin and brightening dull skin. A life-changing toners!
Toners that I've tried so far has been a wonderful experience. My skincare routine is not anymore complete without toners.
To introduce you to Korean toners read more below for the list that I have been reading online with good reviews and also tried most of this.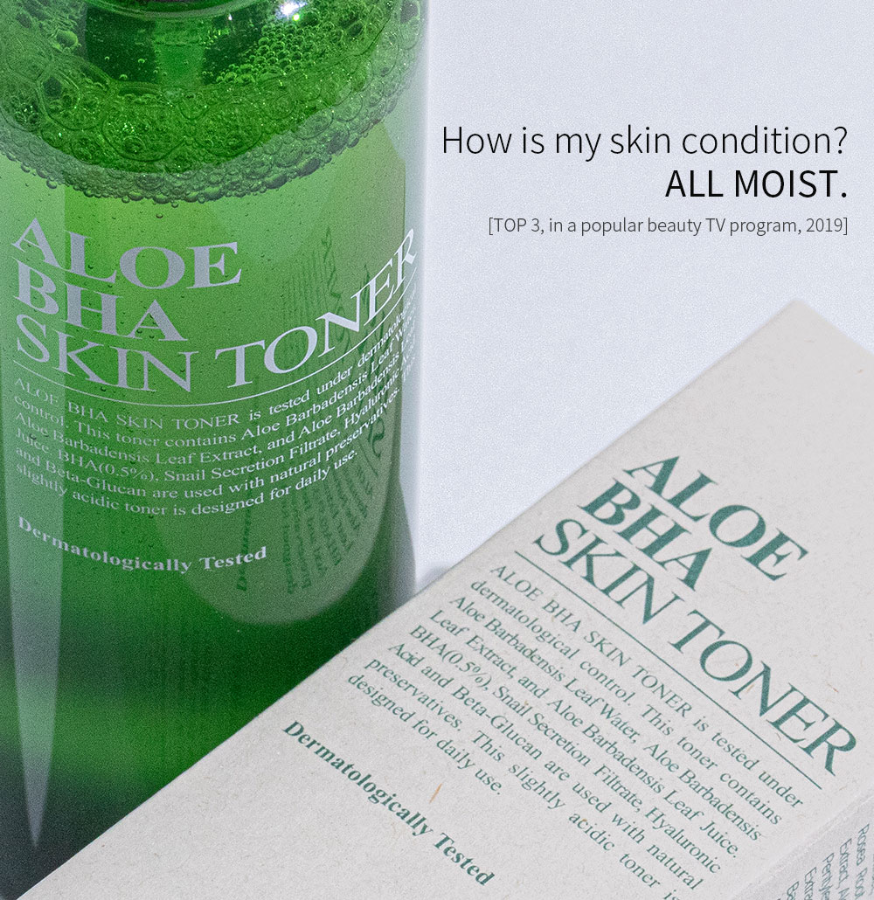 Benton BHA Skin Toner with Snail Mucin
(Best of K-beauty Soko Glam 2019, Influencer's favorite, Stylekorean)
It is an exfoliating and hydrating toner which controls sebum production. The key 3 ingredients are BHA(0,5%), Aloe Vera Water, and Snail Mucin Filtrate. It is good for acne-prone skin and or oily skin even for sensitive ones.
For the new ones reading this, BHA is an oil-soluble salicylic acid that penetrates deeper than AHA and unclog pores.
This is mild enough for daily use.
Some By Mi AHA BHA PHA 30 Days Miracle Brightening Toner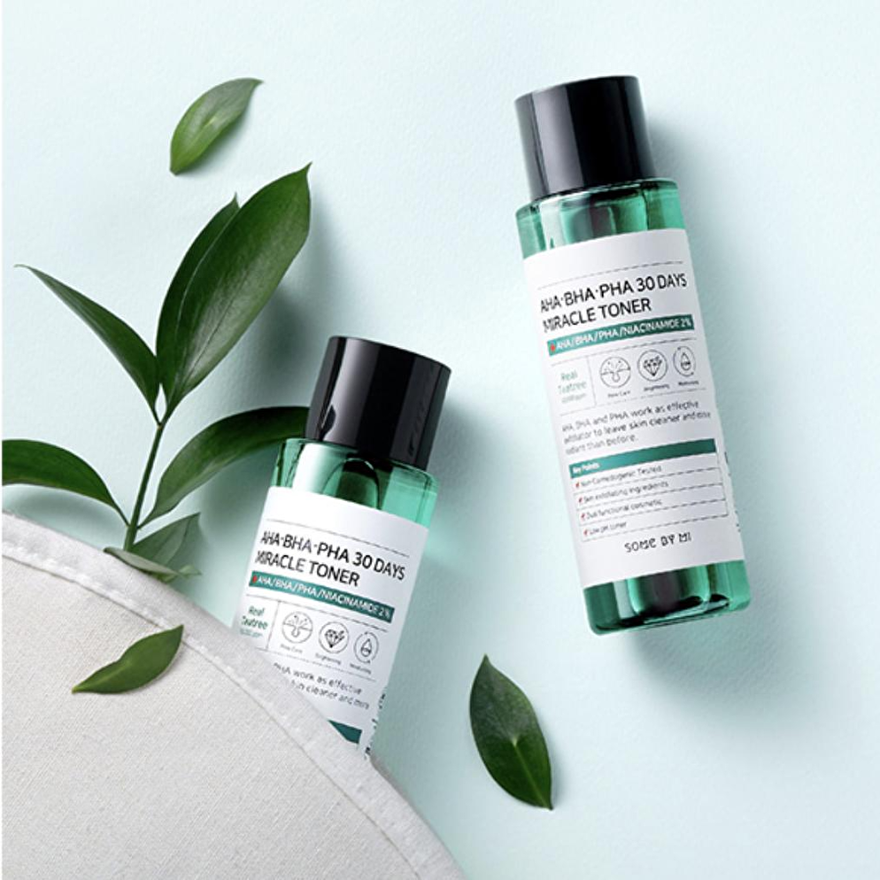 (K-beauty winner 2020 , Soko Glam | Clean Beauty | Clinically tested for Suitability for Acne Prone Skin)
The name indicates a miracle product because of the 3 chemical exfoliants: BHA, AHA, PHA.
The miracle toner combines these three powerful chemical exfoliants that work on the different layers of the skin for smooth and radiant skin. Aside from the 3 acids, this miracle toner also contains papaya extracts and witch hazel that keeps skin smooth and healthy plus a high concentration of tea tree oil that soothes inflammation.
There's more, it also contains niacinamide (B3) that prevents wrinkles and fine lines and brightens dull skin.
Although this has 3 acids, this toner is good for sensitive skin. The adenosine and niacinamide in it balances and moisturizes your skin.
This is good for textured skin and uneven skintone.
Some By Mi Yuja Niacin Brightening Toner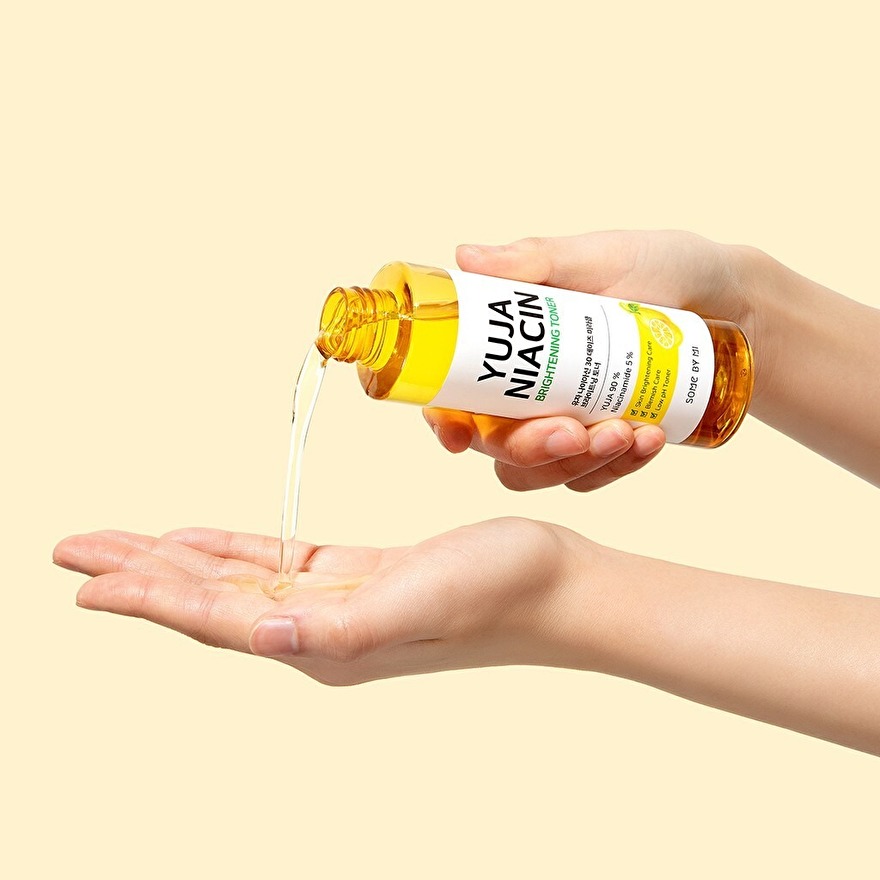 A toner rich in Vitamin C that comes from Yuja fruit extract, grown in the uncontaminated place Goheung, Jeollanam-do that has a lot sunlight and cold sea breeze.
This brightening toner contains a whopping 90% of yuja fruit extract. It targets blemishes and dark spots, and uneven skin tone.
It also contains Niacinamide (5%); superstar ingredient for brightening dull skin and lightens dark spots. Plus it has 12 types of vitamins that provides vitality to flaky skin.
It has completed skin irritation test and overall an honest toner.
This has a thick consistency and leaves no sticky feeling. It is light toner and smells refreshingly orange-y. This gives a radiant look for dull skin.
Innisfree Jeju Cherry Blossom Hydrating and Brightening Skin Toner
This toner contains extract from the beautiful cherry blossom grown in Jeju Island for brightening and betaine for hydration. It delivers abundant hydration to dull and dry skin.
This is a good toner for '7 skin' for the ultimate plumpness and radiance. The 7 skin means applying your toner in 7 layers.
It has 'natural betaine', a naturally moisturizing ingredient derived from beet. It creates a barrier and prevents dehydration.
This toner has a misty or foggy texture and smells very very light cherries , that you could barely smell. If you are super sensitive with fragrance, you might consider this.
But definietly this is very hydrating and brightens my dull skin. After 3-4 layers, I felt soft and plump already.
Pyunkang Yul Hydrating Essence Toner
One of the cult favorite from the west and K-beauties and for a good reason. This contains milk vetch root extract(91%) which revitalizes and replenish skin with nutrients. This essence toner is also perfect with 7 skin. An amazing essence toner that leaves skin hydrated and healthy.
Minimalistic toner and free of artificial fragrance, colors, mineral oil and parabens.
Cosrx AHA/BHA Clarifying Treatment Toner
A clarifying and balancing toner with chemical exfoliant AHA from Apple Fruit Water and BHA from mineral water that gently exfoliates skin.
It is rich in vitamins and mineral water to revitalizes dull skin.
It helps prevents blackheads and whiteheads.
BOTTOM LINE
I love toners especially Korean Toners and as I've mentioned eralier, I cannot go without one already. If you're looking into toners, finding the right toner for you is a process. Remember that skincare is a personal journey, it takes time gorgeous, be patient.